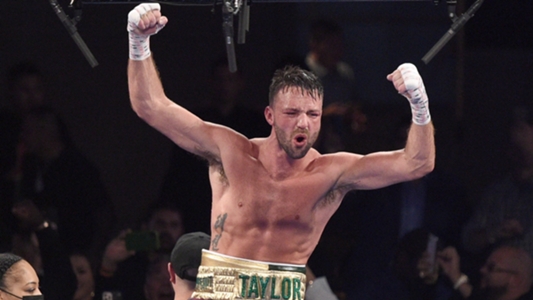 The American is looking for his next step up at 140lbs.
Montana Love believes his recent improvement should set him up for a title fight soon.
Love put in one of the performances of the night as he defeated former former junior lightweight champion Ivan Barachyk as part of the Jake Paul vs. Tyron Woodley card on Sunday.
The 26-year-old American is one of the most improved fighters of recent years and he explained to the DAZN Boxing Show that it was as a result of hard work in the gym.
Editors' Picks
"I'm a much, much better fighter," he said.
"The ins and outs that we've been doing in the gym, the training, the focus we've been having, people see me working on my businesses but they don't know I don't work a job. So that is my job.
"So I'm training 90% of the time and the other 10% I'm putting into the business and everything like that. Everything is balanced. It's all about balance."
After an impressive fight, Love is looking at one of Josh Taylor, Gervonta 'Tank' Davis or Jose Zepeda - who twice fought for a title at light welterweight without success.
"I definitely would like belts. I would definitely like [the Gervonta Davis] fight, I would like that Josh Taylor fight as well," he said.
"But honestly like right now, more realistically if I can get Zepeda for my next fight I would like Zepeda, I would love that to be my next fight.
"Josh Taylor, he got two, three of the belts in the weight class right now. So let's do it."
"I don't see who would be a tougher fight. All three of us are southpaws. They are both high level fighters. It ain't like one is easier than the other. I can't take either one of them lightly."
source
https://www.google.com/url?rct=j&sa=t&url=https://www.dazn.com/en-US/news/boxing/montana-love-wants-gervonta-tank-davis-josh-taylor-or-jose-zepeda-next/1n6iiybgq8c2o1x8rwjfu617rl&ct=ga&cd=CAIyGjM5YWU2NzNiY2UyZGJkMGI6Y29tOmVuOlVT&usg=AFQjCNEJyOm9Urao-LTmfaa1gm89UtlQjQ