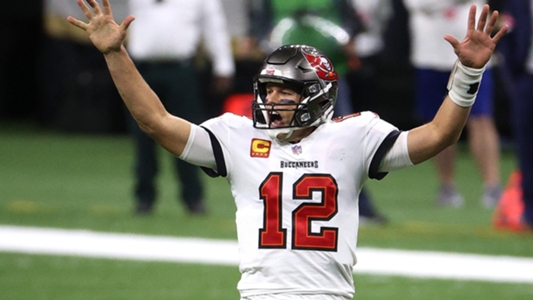 The NFL is back!
A summer of wheeling and dealing continues in the front offices around the league, but for the players the real work begins now. Last year saw the entire preseason wiped out due to coronavirus concerns, but 2021 brings a full schedule of exhibition games to get players and coaches up to speed while also whetting the appetites of football fans ahead of the regular season.
For the first time since 1973, there will be no overtime in preseason games. That's just one of the many new rule changes agreed upon ahead of the 2021 campaign, and the preseason will be the perfect testing ground as teams get caught up with the changes.
Here's everything you need to know about the 2021 NFL preseason, including broadcast details on every game:
NFL Preseason 2021: How to watch every exhibition game in Canada
The entire NFL preseason slate — like every NFL regular season and playoff game during the 2021 season — is available on DAZN Canada.
DAZN Canada is the only place to watch NFL Game Pass, with access to every regular-season NFL game (including Monday, Thursday, Sunday afternoon via NFL Sunday Ticket, and Sunday night games) and every playoff matchup. Each game is available live and on demand.
DAZN Canada also offers RedZone — which shows every touchdown, every game, every Sunday.
How to watch every NFL exhibition game on DAZN
In Canada, DAZN offers new customers a 30-day free-trial period. You can learn how to sign up for a free trial here.
The free-trial period would include the entire NFL preseason slate, plus access to all of DAZN's live and on-demand programming.
DAZN is available on web browsers at DAZN.com, plus many popular streaming devices, including: iPhone, iPad, Android phones and tablets, Amazon Fire tablet, Amazon Fire TV, Android TV, Apple TV, Google Chromecast, LG Smart TV, Panasonic Smart TV, Samsung Smart TV, Sony Smart TV, Playstation 4 and 5, and Xbox One and Series X | S.
NFL Preseason 2021: Schedule, how to watch
Week 1
| | | | |
| --- | --- | --- | --- |
| Date | Time (ET) | Game | Stream |
| Aug. 5 | 8:00 p.m. | Cowboys vs. Steelers | DAZN |
Week 2
| | | | |
| --- | --- | --- | --- |
| Date | Time (ET) | Game | Stream |
| Aug. 12 | 7:30 p.m. | Washington vs. Patriots | DAZN |
| Aug. 12 | 7:30 p.m. | Steelers vs. Eagles | DAZN |
| Aug. 13 | 7:00 p.m. | Titans vs. Falcons | DAZN |
| Aug. 13 | 7:00 p.m. | Bills vs. Lions | DAZN |
| Aug. 13 | 10:00 p.m. | Cowboys vs. Cardinals | DAZN |
| Aug. 14 | 1:00 p.m. | Dolphins vs. Bears | DAZN |
| Aug. 14 | 4:00 p.m. | Broncos vs. Vikings | DAZN |
| Aug. 14 | 7:00 p.m. | Saints vs. Ravens | DAZN |
| Aug. 14 | 7:00 p.m. | Browns vs. Jaguars | DAZN |
| Aug. 14 | 7:30 p.m. | Bengals vs. Buccaneers | DAZN |
| Aug. 14 | 7:30 p.m. | Jets vs. Giants | DAZN |
| Aug. 14 | 8:00 p.m. | Texans vs. Packers | DAZN |
| Aug. 14 | 8:30 p.m. | Chiefs vs. 49ers | DAZN |
| Aug. 14 | 9:00 p.m. | Seahawks vs. Raiders | DAZN |
| Aug. 14 | 10:00 p.m. | Chargers vs. Rams | DAZN |
| Aug. 15 | 1:00 p.m. | Panthers vs. Colts | DAZN |
Week 3
| | | | |
| --- | --- | --- | --- |
| Date | Time (ET) | Game | Stream |
| Aug. 19 | 7:30 p.m. | Patriots vs. Eagles | DAZN |
| Aug. 20 | 8:00 p.m. | Bengals vs. Washington | DAZN |
| Aug. 20 | 8:00 p.m. | Chiefs vs. Cardinals | DAZN |
| Aug. 21 | 1:00 p.m. | Bills vs. Bears | DAZN |
| Aug. 21 | 4:25 p.m. | Jets vs. Packers | DAZN |
| Aug. 21 | 7:00 p.m. | Falcons vs. Dolphins | DAZN |
| Aug. 21 | 7:00 p.m. | Ravens vs. Panthers | DAZN |
| Aug. 21 | 7:30 p.m. | Lions vs. Steelers | DAZN |
| Aug. 21 | 7:30 p.m. | Titans vs. Buccaneers | DAZN |
| Aug. 21 | 8:00 p.m. | Texans vs. Cowboys | DAZN |
| Aug. 21 | 8:00 p.m. | Colts vs. Vikings | DAZN |
| Aug. 21 | 10:00 p.m. | Raiders vs. Rams | DAZN |
| Aug. 21 | 10:00 p.m. | Broncos vs. Seahawks | DAZN |
| Aug. 22 | 1:00 p.m. | Giants vs. Browns | DAZN |
| Aug. 22 | 7:30 p.m. | 49ers vs. Chargers | DAZN |
| Aug. 22 | 8:00 p.m. | Jaguars vs. Saints | DAZN |
Week 4
| | | | |
| --- | --- | --- | --- |
| Date | Time (ET) | Game | Stream |
| Aug. 27 | 7:00 p.m. | Colts vs. Lions | DAZN |
| Aug. 27 | 7:30 p.m. | Eagles vs. Jets | DAZN |
| Aug. 27 | 7:30 p.m. | Steelers vs. Panthers | DAZN |
| Aug. 27 | 8:00 p.m. | Vikings vs. Chiefs | DAZN |
| Aug. 28 | 1:00 p.m. | Packers vs. Bills | DAZN |
| Aug. 28 | 6:00 p.m. | Ravens vs. Washington | DAZN |
| Aug. 28 | 7:00 p.m. | Bears vs. Titans | DAZN |
| Aug. 28 | 8:00 p.m. | Buccaneers vs. Texans | DAZN |
| Aug. 28 | 8:00 p.m. | Cardinals vs. Saints | DAZN |
| Aug. 28 | 9:05 p.m. | Rams vs. Broncos | DAZN |
| Aug. 28 | 10:00 p.m. | Chargers vs. Seahawks | DAZN |
| Aug. 29 | 1:00 p.m. | Jaguars vs. Cowboys | DAZN |
| Aug. 29 | 4:00 p.m. | Dolphins vs. Bengals | DAZN |
| Aug. 29 | 4:00 p.m. | Raiders vs. 49ers | DAZN |
| Aug. 29 | 6:00 p.m. | Patriots vs. Giants | DAZN |
| Aug. 29 | 8:00 p.m. | Browns vs. Falcons | DAZN |
source
https://www.google.com/url?rct=j&sa=t&url=https://www.dazn.com/en-CA/news/nfl/nfl-preseason-2021-how-to-watch-every-exhibition-game-in-canada/1717jgqc76fh51qy1huj58xg2v&ct=ga&cd=CAIyGjM5YWU2NzNiY2UyZGJkMGI6Y29tOmVuOlVT&usg=AFQjCNHga0WW0J-oLYN96FKDKJ07Q7eCJw