It's been a long time, but WWE is returning to the North Charleston Coliseum.
After more than a two-year Lowountry absence, with most of the layoff due to the global pandemic, WWE is presenting a local arena show on Sept. 18 that will feature such names as Bobby Lashley, Drew McIntyre, Randy Orton, Matt Riddle, Charlotte Flair, Rhea Ripley and Kofi Kingston
The Saturday night event will be followed by a Sept. 19 show at the James Brown Arena in Augusta, Ga., and a nationally televised Raw on Sept. 20 at PNC Arena in Raleigh, N.C.
WWE officially returned to live touring dates when it hit the road on July 16 in Houston for Smackdown, July 18 in Fort Worth for its Money in the Bank pay-per-view, and July 19 in Dallas for Raw.
"We had great matches and great shows and everybody really put in some hard work during those (pandemic era) times," Lashley told the Dallas Morning News. "But it's different when you have fans … It's a different level of intensity. I don't know who's more excited – the fans or us."
Prior to this year's Wrestlemania, the last WWE show to have a full capacity crowd was back in March 2020 in Washington, D.C.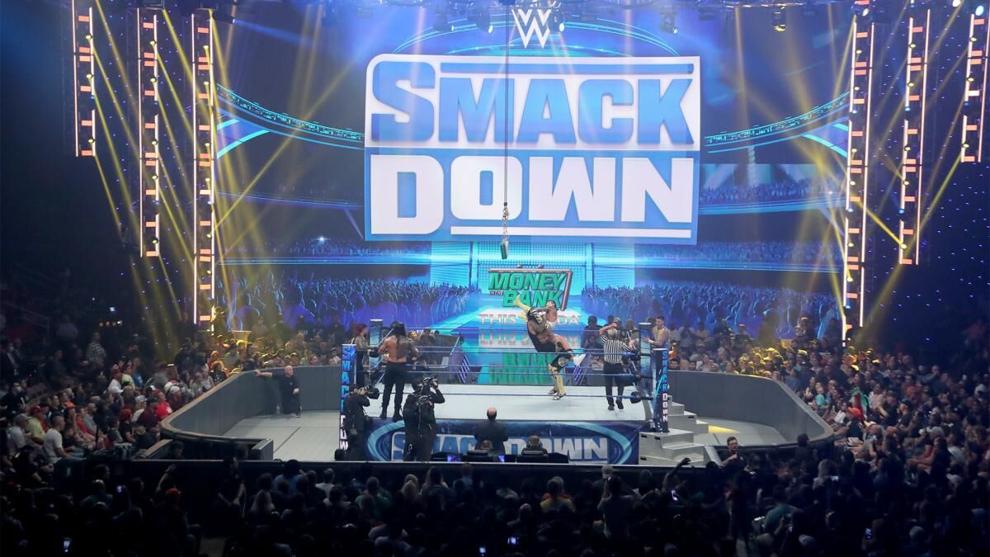 The last WWE event at the North Charleston Coliseum was Jan 7, 2019. The last NXT event was July 25, 2019, in the Convention Center.
Alan Coker, Director of Marketing at the North Charleston Coliseum & Performing Arts Center, is looking forward to a lively turnout on Sept. 18.
"We have put lots of shows on sale the last few weeks and most are selling very well. People seem excited to have live events back again. We expect the same for the WWE show."
The show will start at 7:30 p.m.
Tickets are available at the North Charleston Coliseum advance ticket office and online at Ticketmaster.com.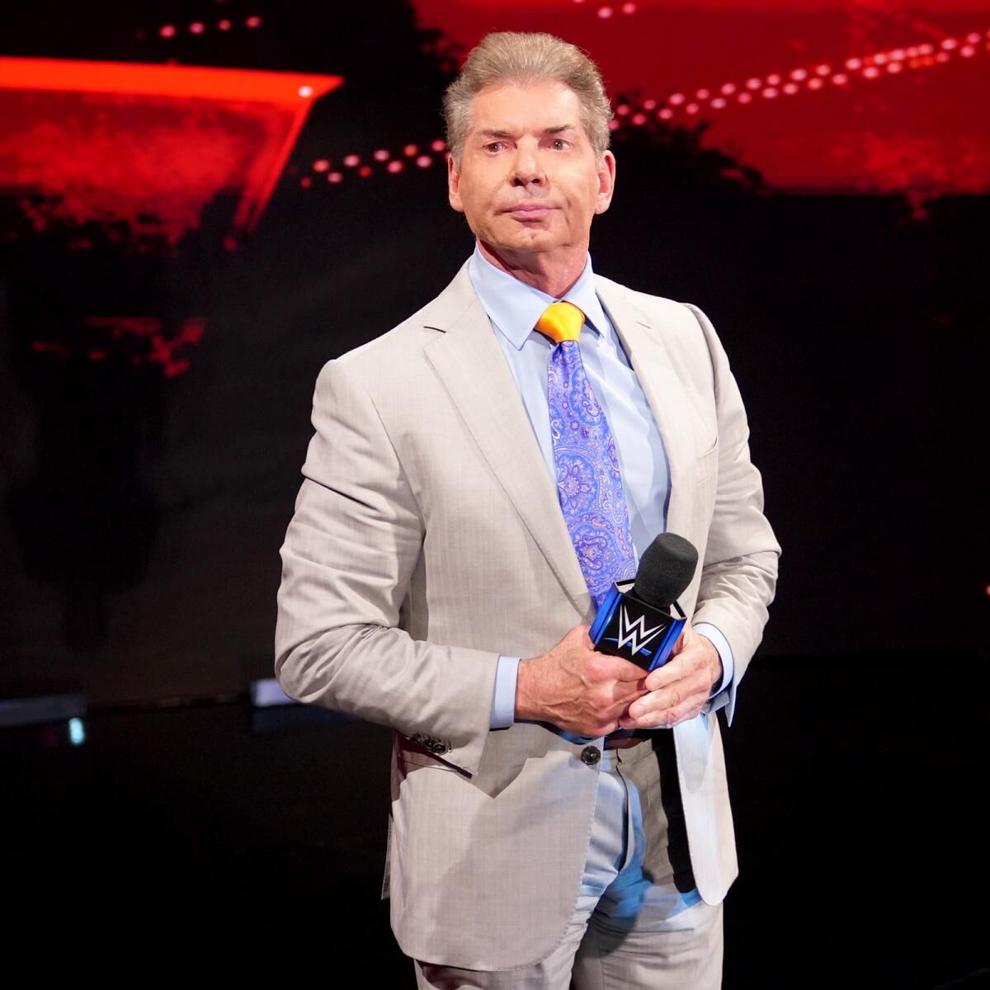 As for COVID-19 guidelines, masks are recommended for all guests when not actively eating or drinking (but not required). The coliseum staff will continue to wear masks while working events.
With ratings stagnant and creative sub-par during the pandemic era, WWE is expected to step up its game during a critical time when performers are returning to entertain in front of live audiences.
While WWE found a high-tech home in the ThunderDome with more than 70 live shows, replacing the virtual fan experience with a physical presence at arenas throughout the WWE Universe should make a big difference in the product.
"It's been far too long without our audience," WWE Chief Brand Officer Stephanie McMahon recently told Forbes. "Our audience is such a huge part of our show; they're the soundtrack of our show in essence. Their reactions influence what we do in every way, whether that's in-ring content or whether that's business decisions we make outside of the ring. Our fans, our consumers, they're part of our family and we can't wait to have them back."
"A live audience is and will always be the backbone of the pro wrestling industry," added Dwayne "The Rock" Johnson, a rumored candidate to headline next year's Wrestlemania. "It's what fuels our mana and I know what this means to all the wrestlers. Welcome back and as I always say, 'move the crowd.'"
The cinematic presentations that the company utilized over the past year proved to be a mixed bag, but hopefully that strategy will be altered with live fans in the arena.
Former WWE creative head Vince Russo cast doubt of an immediate turnaround in a recent Legion of Raw podcast on Sportskeeda.
"Imagine putting the shows we have seen in recent weeks in front of a live audience, do you think it would change anything? Would more people tune in? I need someone to explain why," said Russo.
"Given this level of creative writing, why would a live crowd magically boost Raw and Smackdown ratings? If the show is bad, people won't watch it. It is not difficult to understand. I am sure that the presence of the fans in the stands will not give the turning point that almost everyone is predicting."
WWE owner Vince McMahon was in the house to welcome back the WWE Universe on the July 16 Smackdown in Houston. He opened up the show with six words: "Where the hell have you been?"
He then walked away, and WWE was back in business.
Grand Strand talent
Paul Gruber's recent win on AEW Dark over Ryan Nemeth (brother of WWE star Dolph Ziggler) marked the former Myrtle Beach-based C4W's first original member to gain a victory for a major wrestling promotion.
The 24-year-old Gruber, better known in wrestling circles as Wheeler Yuta, is a Carolina Forest High graduate. Gruber graduated from college at Villanova in Philadelphia.
"He started with us in high school along with Mason Myles and other young students," said C4W veteran Charlie Nash. "He wrestled for us as Alex Kai. They went to the training school we went to."
The 191-pound youngster, who made his pro debut in 2015, also turned some heads in his AEW Dynamite debut on July 14. In a hard-fought loss to Sammy Guevara, one of the hottest acts on the AEW roster, Hall of Fame announcer Jim Ross called Yuta "an outstanding athlete."
"A lot of folks in high places in AEW feel that this kid's got a great future ahead of him," Ross said of Yuta, who has been billed as a protégé of Best Friends members Orange Cassidy and Chuck Taylor.
"I followed his career for many, many years, even before we all came on board here in AEW, and I was always very impressed with not only his ability, but his tenacity and his quickness," added Ross sidekick Tony Schiavone.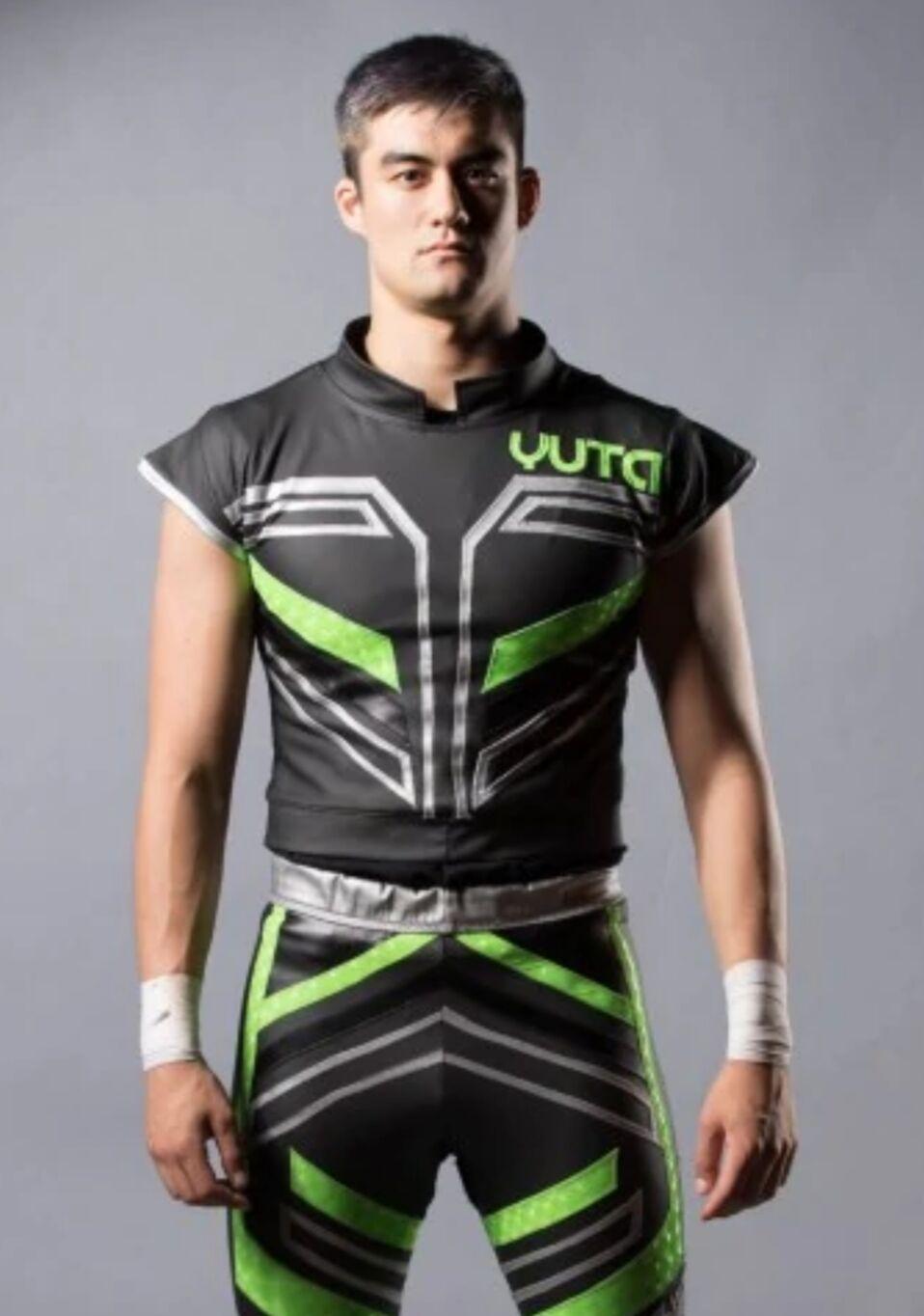 The quarter-hour featuring the Yuta vs. Guevara match and the Britt Baker live promo was the most-viewed segment for the night on Dynamite with 1,133,000 viewers.
"Wheeler Yuta is a confirmed national TV draw," tweeted one fan. Another called Yuta "the million viewer man."
One fan remarked that he was "blown away" by Yuta's performance on Dynamite.
"He was so crisp in every way. You could tell he's someone that has been sharpening his tools in recent months. I was shocked recently when I discovered how young he still is. Sky is the limit."
"Is there a more universally liked wrestler than Wheeler Yuta," asked one fan. "Looks like a money guy to me," declared another.
There's no doubt that the performer known as "The Decoder" has established a strong following on the independent scene.
Yuta, who has worked for CZW, CHIKARA and New Japan Pro Wrestling on its NJPW Strong brand, captured Beyond Wrestling's IWTV title in May.
"Paul is driven, a really fast learner and extremely smart," said Nash. "The last C4W show he worked was a benefit show for me when I was sick. C4W stopped running shows in 2015. Paul has worked for other South Carolina/North Carolina promotions since graduating college. But he did some great stuff with the ROH Pure tournament. Just a great kid and everyone couldn't be more proud of his success."
Reach Mike Mooneyham at bymikemooneyham@gmail.com, or follow him on Twitter at @ByMikeMooneyham and on Facebook at Facebook.com/MikeMooneyham. His latest book — "Final Bell" — is now available at https://evepostbooks.com and on Amazon.com
Did you know …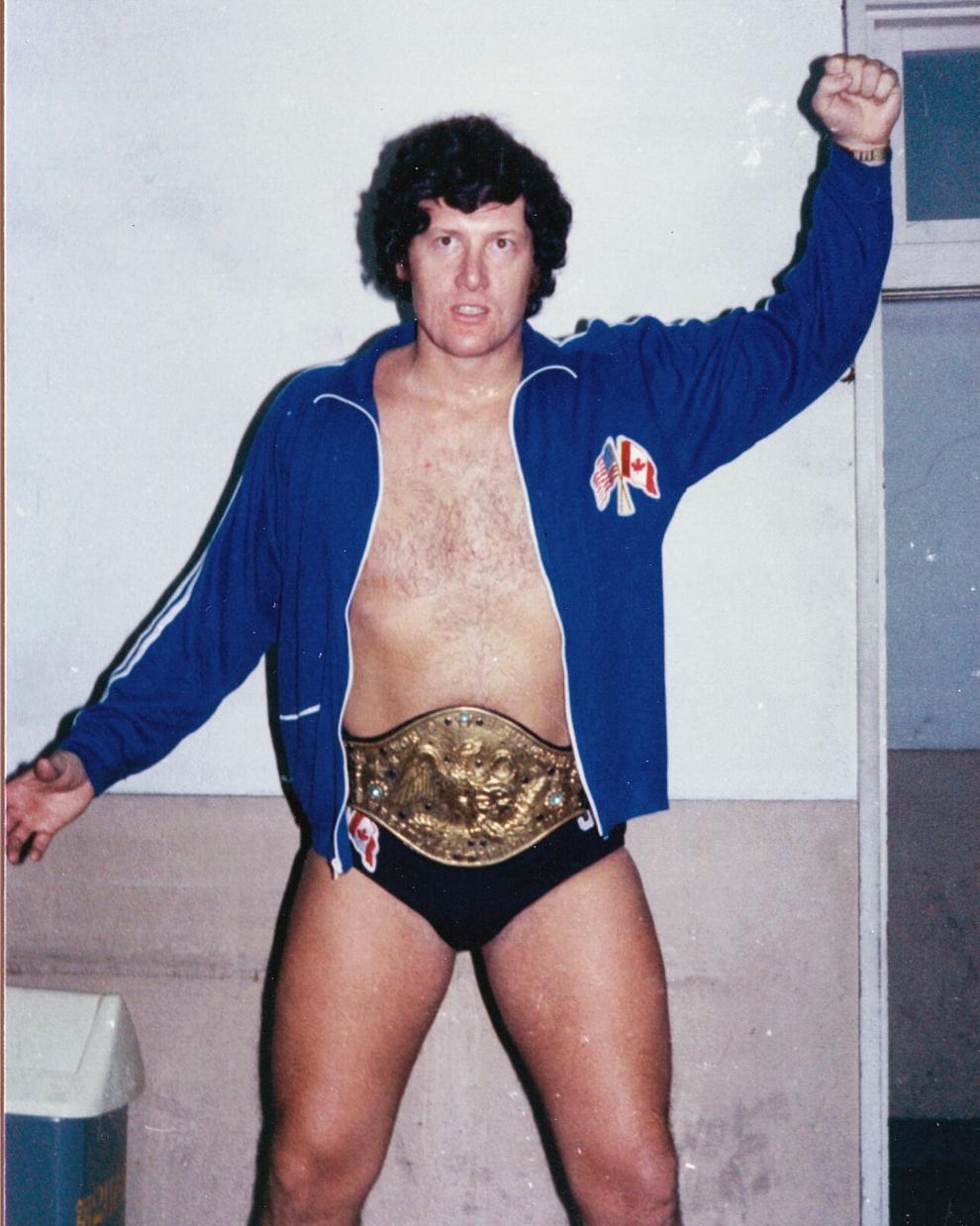 Fans of 1960s and '70s wrestling sensation Johnny Powers are well aware of his professional exploits in Canada, Japan, the Buffalo-Cleveland territory, and his pivotal role with the IWA promotion in Virginia and the Carolinas. They may also be familiar with his entrepreneurial interests outside the industry. But what is often overlooked in his legacy is his rather successful 1967 rule-breaking run in the Midwestern-based American Wrestling Association (AWA). Powers, still just 24 years old, worked his way to main-event status where he challenged Verne Gagne for the company's world title. There were fierce cage matches, too, against no-nonsense Crusher Lisowski. Unfortunately, this impressive chapter in Powers' stellar career has been largely forgotten.
— Kenneth Mihalik, a retired educator living in Charleston, can be reached on Twitter @HoldBackTheNite
Blast from the Past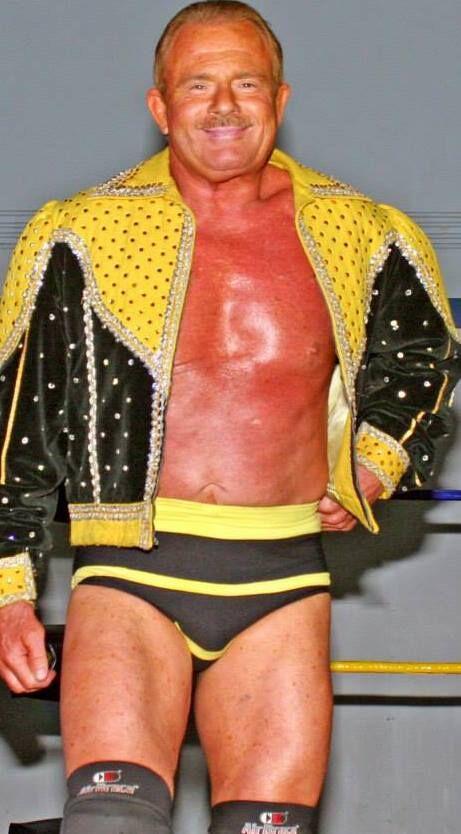 As a young athlete in Florida during the mid-1970s, Brian Blair (aka B. Brian Blair) received a first-class orientation to professional wrestling, thanks to luminaries such as Eddie Graham, Hiro Matsuda, Buddy Colt and others. Once deemed ready for a mat career, Blair left for other NWA territories like the Mid-South/Tri-State region, the Central States promotion and World Class Wrestling in Dallas to gain necessary experience. After a series of lengthy and encouraging runs, Blair returned to work the mid-card on the Florida circuit in 1982.
A natural fan favorite, he had a vicious feud with Kendo Nagasaki before moving up the ranks and taking the company's prestigious state title from Jimmy Garvin. Following a series of successful defenses and tag campaigns, Blair set out for the Northeast and the WWF in early 1984, where an ex-fellow trainee from Tampa, Hulk Hogan, had captured the Federation's world championship.
Competing primarily as a solo performer, Blair took on a diverse array of adversaries. Greg Valentine, Roddy Piper and former Central States rival Jesse Ventura were among his recurring foes. But the timing for making a big splash was off. Blair was back to Florida rings before the year ended. When he rejoined the WWF in mid-1985, the circumstances were quite different. The plan was to pair him, in a career-changing experience, with another savvy star, Jim Brunzell, for extensive duty in tag-team matches.
Blair and Brunzell were The Killer Bees, a dynamic combination with a unique trick in their repertoire. When mat action became heated, the pair would don identical masks in a strategy labeled "Mask Confusion." Given the duo's similar builds, opponents, along with the referee, were unsure which Bee was the "legal" man in the ring. This ruse enabled the Bees to garner numerous victories. And they squared off against the promotion's finest teams, including The Hart Foundation, Valentine and Brutus Beefcake, and Demolition. However, despite their best efforts, tag gold just seemed to elude them. In fall 1988, frustrations boiled over. Blair balked at a storyline that would have him turn on Brunzell in order to assist Brain Busters Tully Blanchard and Arn Anderson in a match. The popular Bees were split up, with Blair moving on to Herb Abrams' UWF in the '90s, followed by numerous appearances on the independent scene.
The 64-year-old Blair has always looked out for veterans of the industry in a benevolent capacity, serving as president and CEO of the Cauliflower Alley Club. He is also the author of a 2001 book on an insider's view of the business titled "Smarten Up! Say it Right." Finally, he has been active in civic matters, having run for political office in Florida's Hillsborough County over the years.
— Kenneth Mihalik, a retired educator living in Charleston, can be reached on Twitter @HoldBackTheNite
Photo of the Week
source
https://www.google.com/url?rct=j&sa=t&url=https://www.postandcourier.com/sports/wrestling/wwe-returning-to-north-charleston-coliseum-in-september/article_a44d3b28-ea4b-11eb-b92b-836343c0998c.html&ct=ga&cd=CAIyGjIxZjdhOWI5MTc2ODU5MjQ6Y29tOmVuOlVT&usg=AFQjCNG5DEU1By3f7U7wIx2M1VY93HjaVA