With the halfway point of the year 2021 now in the rear view mirror, now seemed as good a time as any to reflect upon the tremendous action across the sport of boxing in the first six months of the year.
So, DAZN's three leading sports writers — Chris Walker, Steven Muehlhausen and Mark Lelinwalla — were each asked to name their 'half-year award' winners in a number of key categories.
They will nominate a pick for each of the following categories:
Editors' Picks
Fighter of the half-year
Fight of the half-year
KO of the half-year
Upset of the half-year
Here's what our experts had to say. What are your picks?
Chris Walker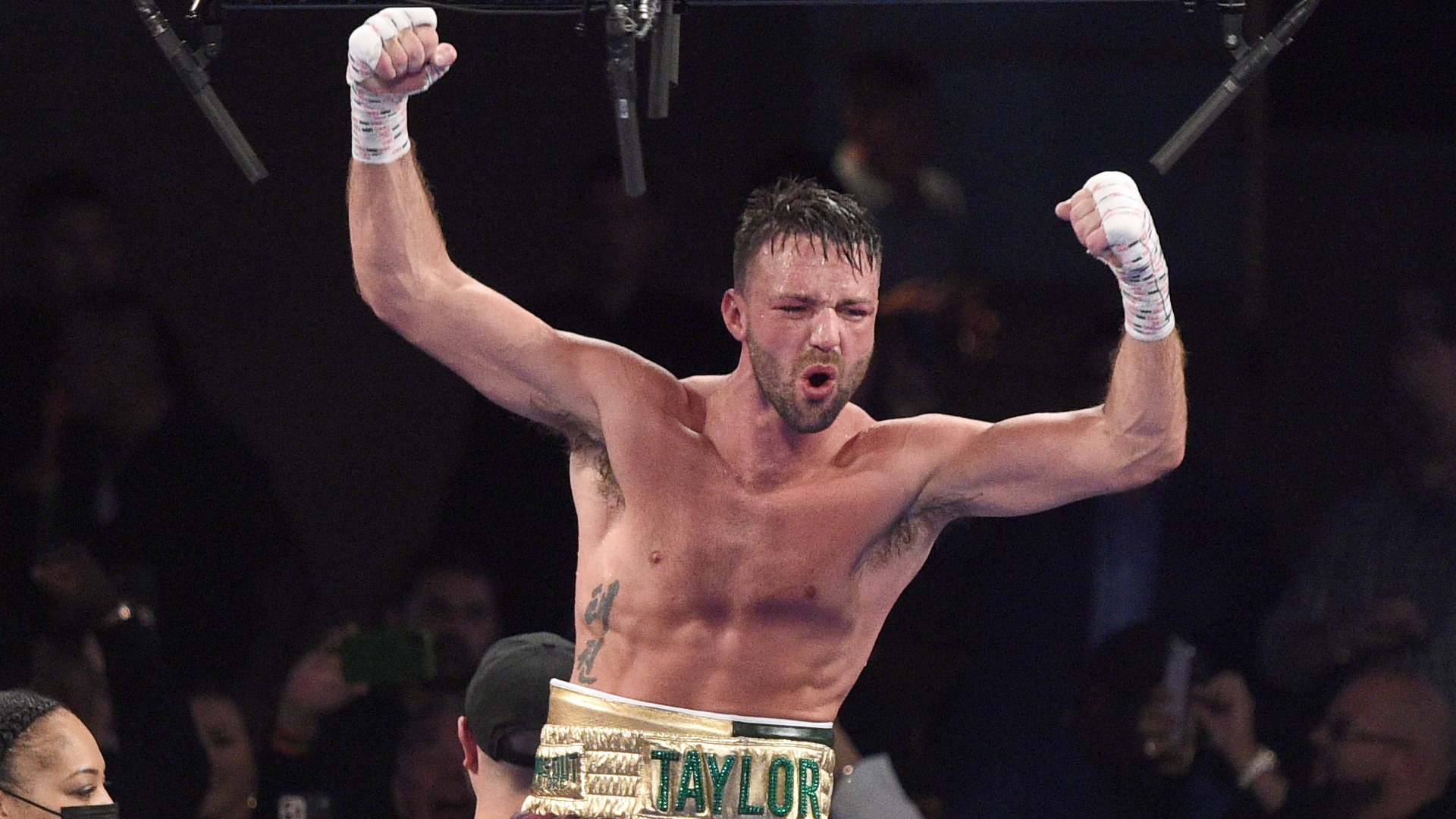 Fighter: Josh Taylor
The stakes couldn't have been higher for Josh Taylor when he faced Jose Ramirez at 140lbs with every major title on the line.
Beforehand, the fight had split the fight industry but Taylor made a mockery of those prophecies as he headed to Ramirez' backyard to become the best fighter at super-lightweight and gate-crash the P4P rankings.
Other fighters have had big wins this year such as Canelo Alvarez, Juan Francisco Estrada, and Nonito Donaire, but none of their respective victories brought the glory that Taylor sampled in May.
There's plenty of options for Taylor to strengthen his credentials for the award at the end of the year but those fights may have to wait until 2022 as a WBO mandatory defence against Jack Catterall is rumoured to be next.
Fight: Roman "Chocolatito" Gonzalez vs. Juan Francisco Estrada 2
Some fights are destined to be classics and that was certainly the case when Juan Francisco Estrada tackled Roman Gonzalez for a second time back in March.
An exaggerated concern existed for Gonzalez following two successive losses to Srisaket Rungvisai but those worries were quickly extinguished once this battle got underway.
From the first bell, both fighters looked at their best as they met head on and exchanged a number of tasty shots. Gonzalez appeared to be pulling away but Estrada done all he could to fire back keeping the rounds as competitive as possible.
The general consensus was that the Nicaraguan had done enough, but two of the ringside judges disagreed as Estrada was handed the nod in a memenorable encounter.
Knockout: Gabe Rosado over Bektemir Melikuziev
Gabe Rosado wasn't expected to trouble Bektemir Melikuziev. The Uzbek talent has long been identified as one of boxing's brightest prospects and a win over the Philadelphia veteran was intended to fast-track him towards bigger fights.
After the first session, that plan was being stuck to as Melikuziev dropped Rosado following a heavy onslaught.
With the fight seemingly in Melikuziev's favour, he continued to attack his opponent. Sizing up Rosado for another painful attack, the former outstanding amateur left himself open for a split second and that was all that Rosado needed.
A perfectly timed right hand ended the fight immediately as Rosado scored the biggest win of his career.
Upset: Mauricio Lara over Josh Warrington
When British boxing returned following a small absence due to Covid restrictions, Eddie Hearn warned people that Mexico's Mauricio Lara, largely unheard of outside of his homeland, was a big threat to Josh Warrington. Nobody listened.
Lara demonstrated early that he had the toughness and power to slow down Warrington. He floored the Leeds hero in round number four and although Warrington beat the count, he didn't really recover. Lara maintained his relentlessness and scored a stunning stoppage in the ninth session.
Steven Muehlhausen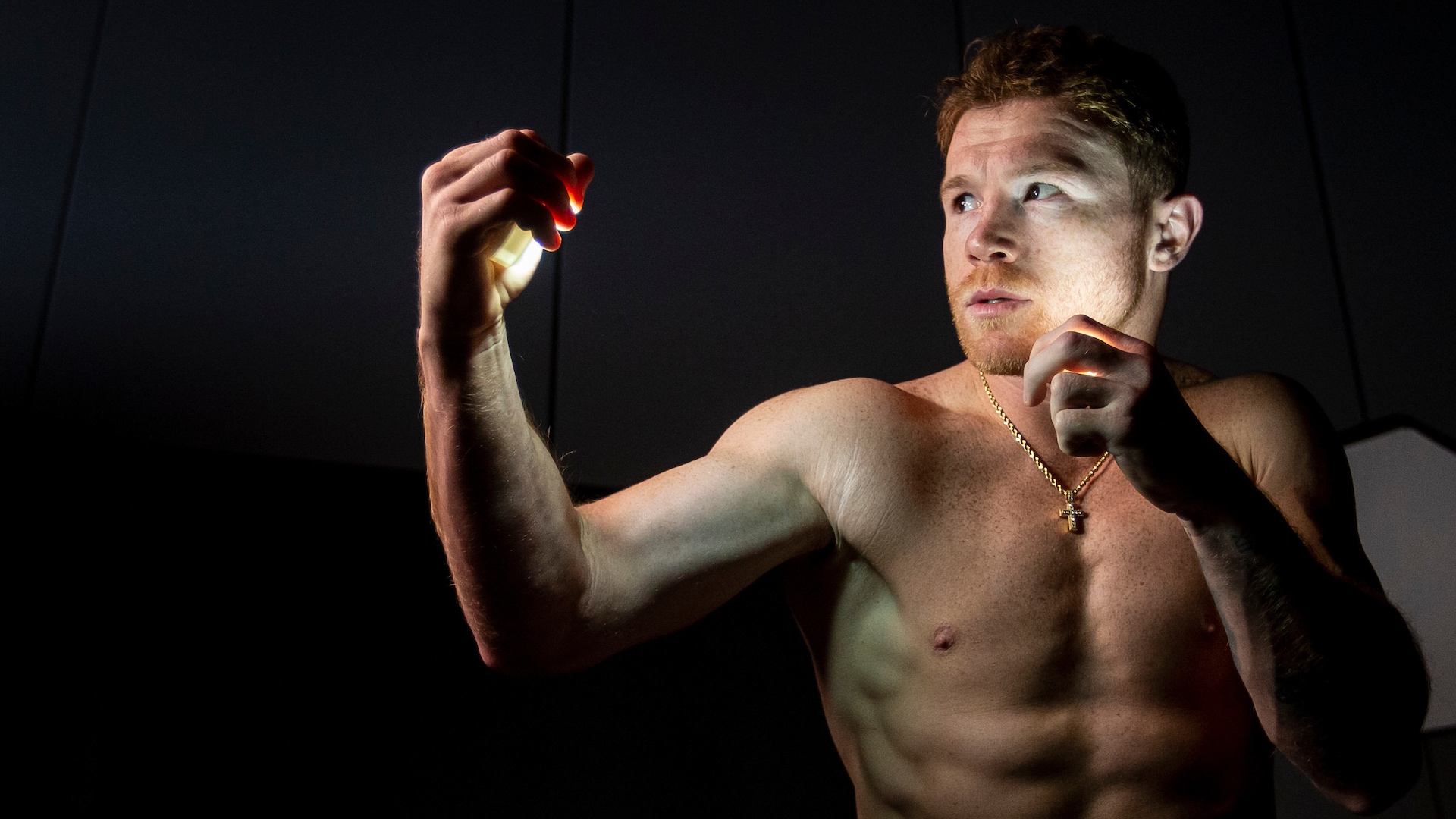 Fighter: Canelo Alvarez
A case can really be made for Josh Taylor but it's extremely difficult to overlook what Canelo Alvarez has done so far in 2021. When you have fighters going a significant amount of time away from the ring at their own choosing, you have Alvarez setting the example of what top fighters should be doing and showing why he's boxing's marquee attraction and the top pound-for-pound fighter in the sport.
After beating Callum Smith on Dec. 19, Alvarez returned ten weeks later at the end of February and battered Avni Yildirim to the point where he didn't come out for the fourth round to retain the WBA (super) and WBC super-middleweight titles.
Then nine weeks later, in front of a record-breaking crowd of 73,126 people at AT&T Stadium in Arlington, Texas, Alvarez stopped a very game Billy Joe Saunders when he shattered the Englishman's face that caused multiple fractures to his eye socket, which forced his corner to stop the fight before the ninth round began.
Besides the Yilidirim bout, which was a mandatory title defense because the vacant WBC belt was on the line in the Smith fight with the caveat the winner had to face the native of Turkey next, fight in and fight out, Alvarez is facing world champions and top-notch competition at every turn.
Fight: Roman "Chocolatito" Gonzalez vs. Juan Francisco Estrada 2
Right when the rematch between Roman Gonzalez and Juan Francisco Estrada was announced, you knew this had the makings of an instant classic due to their first meeting in November 2012, which the former won via unanimous decision to retain the WBA light flyweight title.
Right when Gonzalez was left to dust and many said he was finished, the "Chocolatito" returned and reeled off four consecutive wins, including stopping Kal Yafai in February 2020 to win the WBA (super) super-flyweight belt. Since the first fight, Estrada has turned his career around and established himself as one of the top fighters in the sport.
Over seven years and two weight classes later, they met again in a 115lbs title unfication bout in March. They didn't disappoint.
As soon as the referee signaled for the fight to begin, Gonzalez and Estrada stood inside close range and combined to throw more than 2,500 punches. Gonzalez and Estrada weren't just winging shots from left field. There were fighting inside the pocket for the majority of the 36 minutes and not taking a back seat.
They are scheduled to meet again in the fall with the opportunity to top what they did in early 2021.
Knockout: Gabe Rosado over Bektemir Melikuziev
The previaling thought was Bektemir Melikuziev would run over Gabe Rosado and continue his trek as one of boxing's rising stars. Rosado was supposed to be nothing more than a speed bump.
Things were looking like that after the first round when Melikuziev dropped Rosado. But to Rosado's credit, he gathered himself and moved forward despite Melikuziev dominating.
In boxing, a fight can change in a blink of an eye and Rosado showed why. Melikuziev was moving and forward and had Rosado backed into the ropes. Melikuziev was gearing up for a left hand but Rosado saw it coming and quickly fired a straight right hand to send Melikuziev face-first to the canvas and nearly out of the ring.
Upset: Mauricio Lara over Josh Warrington
Matchroom Boxing promoter Eddie Hearn made it loud and clear to anyone who would listen that Mauricio Lara had a better than expected chance to beat Josh Warrington. People brushed off Hearn's suggestion as Warrington was one of the top fighters at 126 pounds. It was Hearn who ended up having the last laugh.
Warrington fought like he underestimated his opponent and Lara made him pay for it. Lara nearly finished Warrington in the fourth round but sealed the deal in the ninth when he sent the Englishman down again to pull off the massive upset.
Mark Lelinwalla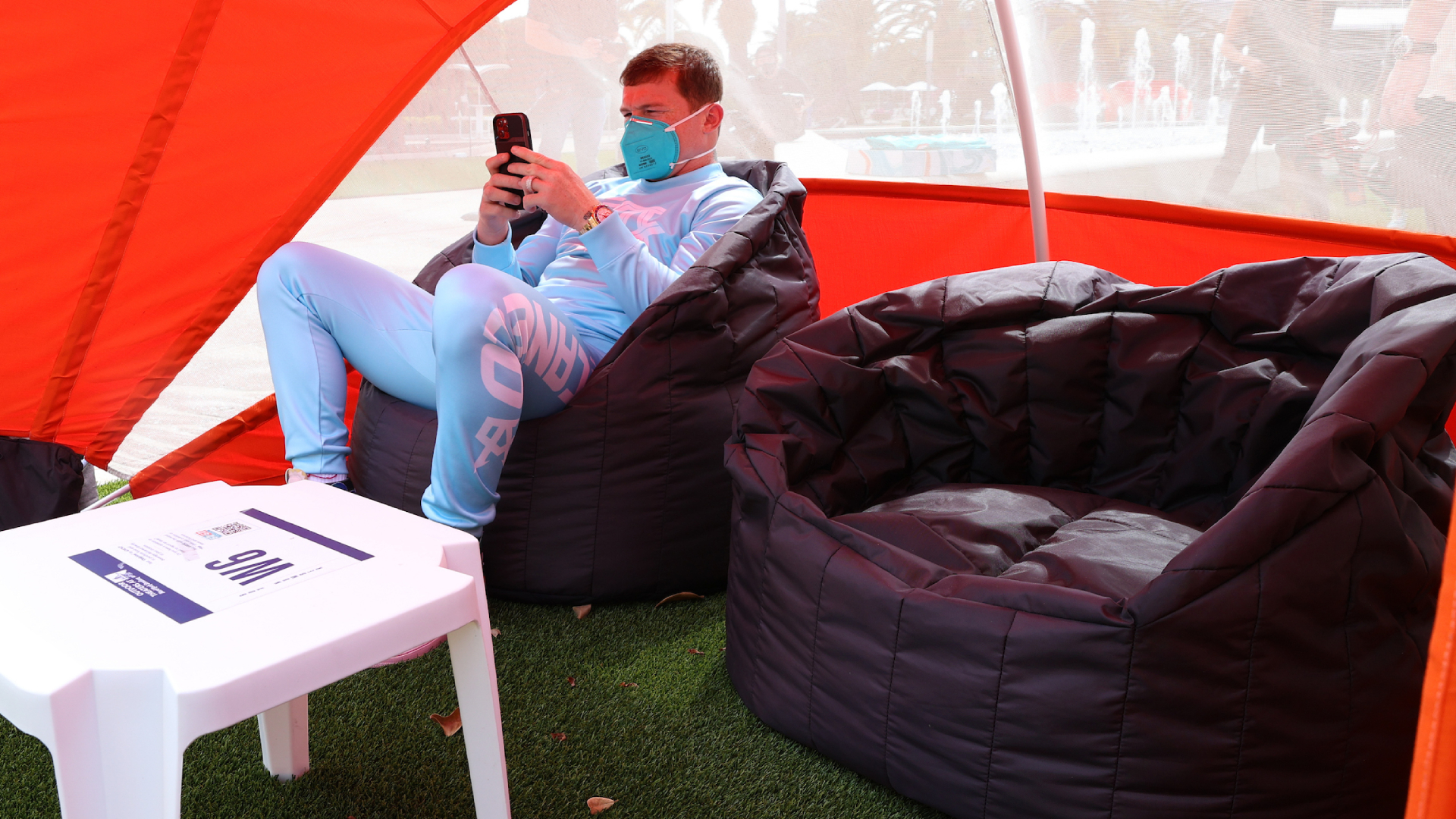 Fighter: Canelo Alvarez
Is there any doubt that Saul 'Canelo' Alvarez is the top boxer in the game right now and pound-for-pound best? The first half of 2021 had the face of boxing pushing the envelope with urgency, as if he's a hungry new fighter trying to climb up the ranks instead of the international superstar he really is. Following his unanimous decision dominance over Callum Smith on Dec. 19, 2020, Canelo handled Avni Yildirim as a fighter of his caliber is supposed to treat a mandatory challenger — swatting him down, as he made the Turkish figher quit after three rounds on Feb. 27.
The Mexican sensation jumped right back into the ring Cinco de Mayo weekend, when he shattered previously-undefeated Billy Joe Saunders' orbital bone to add the WBO super middleweight title to his 168-pound hardware. Afterwards, Alvarez called out IBF titleholder Caleb Plant and you'd get the feeling that he'd fight the American with another short turnaround if boxing wasn't equipped with so much red-tape politics. Everything Canelo does involves consideration for how he'll expound on his chapters of greatness. The second half of the year should exemplify the same.
Fight: Roman "Chocolatito" Gonzalez vs. Juan Francisco Estrada 2
Juan Francisco Estrada and Roman 'Chocolatito' Gonzalez combined for an unbelievable 2,529 punches thrown, producing a new record for a super-flyweight division fight from their instant classic in March. Estrada produced the split-decision win, but one could have definitely argued a victory for Gonzalez into existence without receiving any backlash. The fight was just that good, that even, as the warriors stood in the pocket and traded shots for 36 minutes of pure fireworks.
Boxing fans will be in for a treat with this trilogy — not to mention any fight that could deliver such theatrics and high drama over these next six months.
Knockout: Efe Ajagba over Brian Howard
I was tempted to go with Oscar Valdez's KO of the boogeyman Miguel Berchelt from their February fight and Gabe Rosado's picture-perfect knockout of Bektemir Melikuziev just a few weeks ago made a strong case as well, but Ajagba's evisceration of Howard in April was just too ice cold. With his lead left leg firmly planted into the canvas, Ajagba placed a range-finding left jab into Howard's chest, before detonating a whiplashing overhand right onto the temple for the instant knockout.
The impact from the massive shot had Howard's body crashing to the mat in segments. Downright frightening KO from the undefeated heavyweight, who recoiled that right hand knowing the devastation it caused instantly.
Upset: Gabe Rosado over Bektemir Melikuziev
The Melikuziev-Rosado tilt on June 19 was supposed to be the Uzbek "Bully" adding a noted veteran warrior to his growing list of victims and plumping up his exciting fighter profile. Well, Rosado didn't get that memo. The game Philadelphia fighter landed a picture-perfect right hand, while ducking under a left hook for the instant knockout and upset special. The fact that the 35-year-old Rosado had been dropped by Melikuziev, 25, in the first round, before landing the exceptionally-timed punch only added to the oomph of this upset.
Watch Gabe Rosado's incredible knockout against Bektemir Melikuziev here .
source
https://www.google.com/url?rct=j&sa=t&url=https://www.dazn.com/en-US/news/boxing/the-dazn-2021-half-year-boxing-awards-featuring-canelo-alvarez-josh-taylor-and-roman-gonzalez/1dmiyc99ahrk21mwy8s293izcs&ct=ga&cd=CAIyGjM5YWU2NzNiY2UyZGJkMGI6Y29tOmVuOlVT&usg=AFQjCNFRTfDzODtaFCbx-rjOTvTeVxVF_A