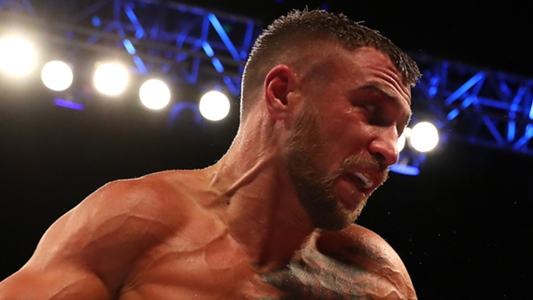 The former lightweight champion got back to winning ways at the weekend.
The DAZN Boxing Show's Barak Bess wonders if Vasiliy Lomachenko did enough to earn a rematch against Teofimo Lopez.
Lomachenko defeated Masayoshi Nakatani at the weekend in an impressive showing, a win that marked his return to the ring after a chastening upset defeat to Lopez last year.
That October defeat cost him his WBA, WBC 'Franchise' and WBO belts as well as the chance to claim the American's IBF title. It also set Lopez on his way to becoming one of the most promising and bankable fighters in the lightweight division, and potentially beyond.
Editors' Picks
Unsurprisingly, the 33-year-old Ukranian hopes to win the belts back, but Barak told the DAZN Boxing Show that there was no guarantee Lopez would need to come back to fight Lomachenko.
"Yeah, well, as far as Lopez and Loma rematch, I think a lot of people are gonna say oh, well this Loma is somebody who can beat Lopez but they got to understand that this is the same Loma that fought [Jose] Pedraza," he said.
"This is the same Loma that stopped Nicholas Walters, but at 130 at 135 he couldn't stop Pedraza, he couldn't stop Campbell, you know, so we were like, 'Oh, can he actually stop Nakatani?'
"Lopez couldn't so that was a big statement, but at the same time Teofimo already beat Loma. Yes, maybe it was a shoulder injury. Who knows? But he was already special before that.
"So does that necessarily mean [they are] different? Maybe it was Lopez's defence and offense that neutralised Loma. We'll see if there's a rematch."
source
https://www.google.com/url?rct=j&sa=t&url=https://www.dazn.com/en-US/news/boxing/did-vasiliy-lomachenko-do-enough-to-earn-a-teofimo-lopez-rematch/19zs5lqy5n52n1vqs3yvpi8f9d&ct=ga&cd=CAIyGjM5YWU2NzNiY2UyZGJkMGI6Y29tOmVuOlVT&usg=AFQjCNGlwi9qGC68NZ7G_qJqrwd-d4AZXA