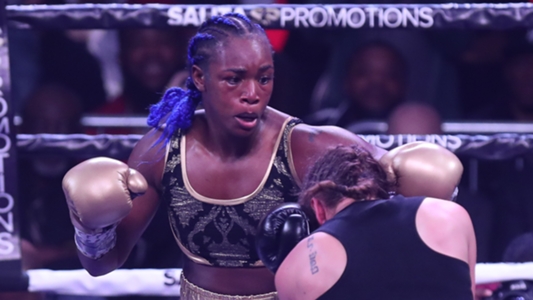 The multi-division champion is looking to branch out this week.
Women's boxing champion Claressa Shields has few nerves ahead of her MMA debut clash with Brittney Elkin.
Shields fights Elkin on Thursday, and has been in training as she switches disciplines. Shields has held belts in three divisions in boxing but is keen for new challenges.
BoxingScene.com reported that Shields said she was taking her preparation seriously.
Editors' Picks
"Any boxer that wants to come to MMA and don't train in any other arts, those boxers are always going to lose," Shields said.
"Happily, I'm not like that. I've been at Jackson Wink (MMA Academy) for the past seven months. I had great sparring, I've done some jiu-jitsu, some wrestling.
"I've been doing all of the arts and mix them together to be the best fighter that I can be. That's what we will do on Thursday. We have a game plan and I'm going to follow that game plan.
"It's not about training long but training correctly. Jackson Wink was the perfect place to help me train correctly. Holly Holm was able to help me. She made the transition to MMA from boxing. I felt like she would be able to help me with my transition."
With the hard work now done, there is little that Shields could change before Thursday, and the 34-year-old American is confident.
"I don't have any nerves because nerves don't help you in a fight. I'm prepared for this," confirmed Shields.
"Now, if I had this fight four or five months ago, I would've been like, 'Oh my God!' because I hadn't really submerged myself in it yet.
"I've had so much training and so much time to learn and understand what I'm doing. I'm completely comfortable going into Thursday night. Instead of having nerves, I'm actually excited about Thursday night."
source
https://www.google.com/url?rct=j&sa=t&url=https://www.dazn.com/en-GB/news/mma/claressa-shields-calm-ahead-of-mma-debut/enuhj7oydqwn1gq5xhex3q05r&ct=ga&cd=CAIyGjM5YWU2NzNiY2UyZGJkMGI6Y29tOmVuOlVT&usg=AFQjCNEQTXFRw6bUwcj5N3AYZPM8Wqv3cw