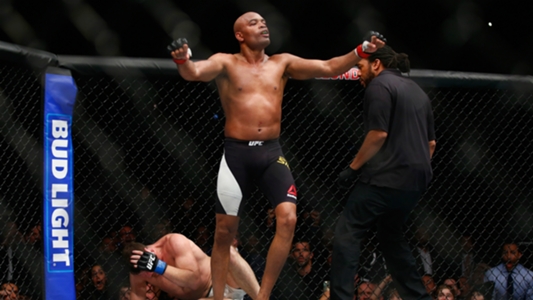 UFC legend Anderson Silva has criticised Dana White's decision to block fellow great Georges St-Pierre from being able to take part in a potentially-lucrative sideshow crossover into boxing against former world champion Oscar De La Hoya.
The MMA juggernaut constructs contracts that give them a large degree of control over their fighters, to the extent that even though St-Pierre hasn't fought in the Octagon since dethroning middleweight champion Michael Bisping in November 2017 and has since retired from the sport, he remains tethered to UFC.
St-Pierre had signed a deal that contains additional fights, without actually stipulating a timeframe in which this obligation can expire. As a result, UFC President White is free to veto the venture even without an actual use of his own for the Canadian.
Editors' Picks
Silva, who along with GSP is a name frequently discussed in the conversation of the UFC's greatest of all time, has also been prevented from moving into boxing by the nature of these contracts when he attempted to box Roy Jones Jr. some time ago.
And he told MMA Junkie on Wednesday that something has to change about how much these deals favour the company and work against the fighters.
"I think it doesn't make sense, especially because Georges did a lot for the sport, especially for UFC," Silva said. "Why you hold the guy? This makes no sense.
"Georges is a fighter. You can't hold a fighter. It's the same if you take the lion in the jungle and put him inside a cage. The lion is going to die. You can't do that. Nobody can do that. This makes no sense. This is terrible, terrible – completely terrible."
"First of all, I think when you do your job, especially fight in the level me and Georges do it, you need to respect. Georges worked hard to make a lot of things for UFC. It makes no sense, Dana White holding Georges St-Pierre.
"I have my personal opinion about Dana, and I'm not anymore in UFC. I don't like to talk about UFC because everything I do inside UFC is done for me. I do my best, I put in my heart in the company, but now it's a page in my life that's done."
Now that Silva is no longer under contract to UFC (he was released after his October defat to Uriah Hall), he is able to give boxing a try after all and will face Julio Cesar Chavez Jr. on June 19.
source
https://www.google.com/url?rct=j&sa=t&url=https://www.dazn.com/en-US/news/boxing/georges-st-pierre-vs-oscar-de-la-hoya-ufc-boss-dana-white-shouldnt-have-blocked-the-fight-says-anderson-silva/1dfskxca15xhg1fvcmak1azrir&ct=ga&cd=CAIyGjM5YWU2NzNiY2UyZGJkMGI6Y29tOmVuOlVT&usg=AFQjCNGwUswVUiaChplw-AqAqQNmMV7CTQ