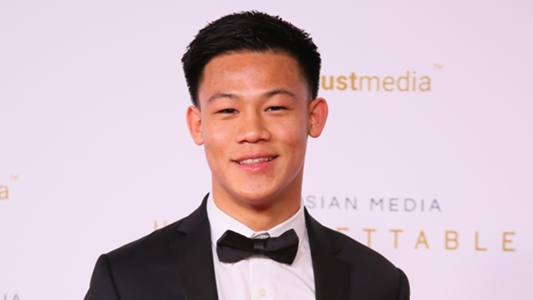 One of boxing's rising stars shines a spotlight on the nuances of the Asian-American identity, and the unfortunate rise in anti-Asian hate and attacks happening across the world.
Brandun Lee is a man of many cultures. A Californian with Korean and Mexican heritages, the 22-year-old rising star of the boxing world has grown up in the American melting pot, but his multiple ethnicities have not always been well received.
Proud of his multi-faceted background, Lee has nevertheless faced racial prejudice throughout his life and in his burgeoning boxing career. In honour of Asian American & Pacific Islander Heritage Month, Lee opens up to DAZN for a short feature about the many trials and tribulations he has had to overcome due to growing up half-Asian in the Hispanic-dominated boxing culture in California, and how he turned "that negative into a positive" in terms of facing down stereotypes and connotations about the Korean side of his upbringing.
Lee also touches on his tireless pursuit of opportunity, respect, and triumph inside and outside the boxing ring — all while facing the harsh realities of rising anti-Asian crime that has come to the forefront in the last year.
"As a community, Asian people need to back each other up no matter if they're family or not — if they're just family friends, if they're just strangers," Lee says. "I think anyone who watches this film could see that we're all human. We all bleed the same, we all die the same. We're not better than one another, we're all equal."
Watch the short feature below, or on DAZN Boxing's YouTube channel.
source
https://www.google.com/url?rct=j&sa=t&url=https://www.dazn.com/en-US/news/boxing/brandun-lee-on-fighting-anti-asian-hate-and-celebration-asian-pride/1fa94uyasqtjd1tfaaburr5xfm&ct=ga&cd=CAIyGjM5YWU2NzNiY2UyZGJkMGI6Y29tOmVuOlVT&usg=AFQjCNHHCRLD1WRWStD7DegWMcOp9Pzd8w