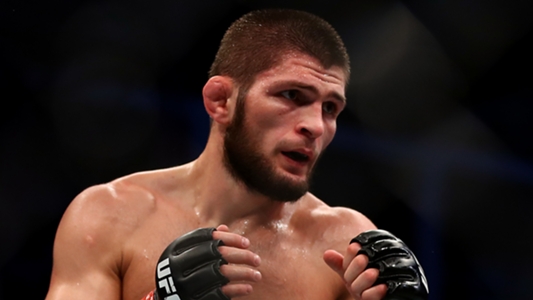 When Dustin Poirier stopped Conor McGregor at UFC 257, the general consensus from fellow fighters, fans, and even Poirier himself was that he became the uncrowned lightweight champion. The problem with that is UFC president Dana White has refused to strip Khabib Nurmagomedov of the belt even though the Dagestan native retired after submitting Justin Gaethje at UFC 254.
In an interview with Match TV in Russia, Nurmagomedov doesn't want to hold the division up and wants it to move forward. Seeing what Poirier did to McGregor, "The Eagle" feels "The Diamond" is the guy who should be the world champion of arguably the best weight class in the UFC.
"Poirier deserves to be champion, that's my personal opinion," Nurmagomedov said. "Look at who he's fought. Jim Miller, Eddie Alvarez, Anthony Pettis, Max Holloway. He's fought me, Conor. These are all top fighters, maybe fighters who will end up in the UFC Hall of Fame. I think intrigue will appear in the lightweight division as soon as they decide the title fight and eliminator."
White's been criticized for not letting Nurmagomedov ride off peacefully into the sunset and enjoy retirement. Nurmagomedov admits that's what the UFC head is doing with a final meeting scheduled to occur at the end of February.
"Dana told me he isn't done yet," Nurmagomedov said. "I can say that. When I told him the lightweight division needs to move on, he told me he isn't done. He said to me, 'When you fly to Vegas at the end of February, we'll sit down and talk.' Dana needs to make some kind of decision. But whatever the decision, I'll agree with it."
Even though he's retired, Nurmagomedov has watched the excitement taking place in the lightweight division and cannot wait to see how everything shakes out.
"At the moment, it's held up and not clear what Dana's thinking," Nurmagomedov said. "I think it's going to be on fire in the lightweight division this summer. The lightweight division has always been the most competitive, the most interesting, with big stars. It will take new turns this summer. A new, younger generation is already coming, plus there's Chandler, Oliviera, Poirier, Gaethje, a lot of good fighters. With that mix, it will be interesting this summer and towards the end of the year."
source
https://www.google.com/url?rct=j&sa=t&url=https://www.dazn.com/en-MX/news/mma/khabib-nurmagomedov-thinks-dustin-poirier-deserves-to-be-lightweight-champion/uq47dh4ofwwh1gdj6qguriqo9&ct=ga&cd=CAIyGjM5YWU2NzNiY2UyZGJkMGI6Y29tOmVuOlVT&usg=AFQjCNGeJmBFRjUKMN0zIlw_n0Ulh1ECBw