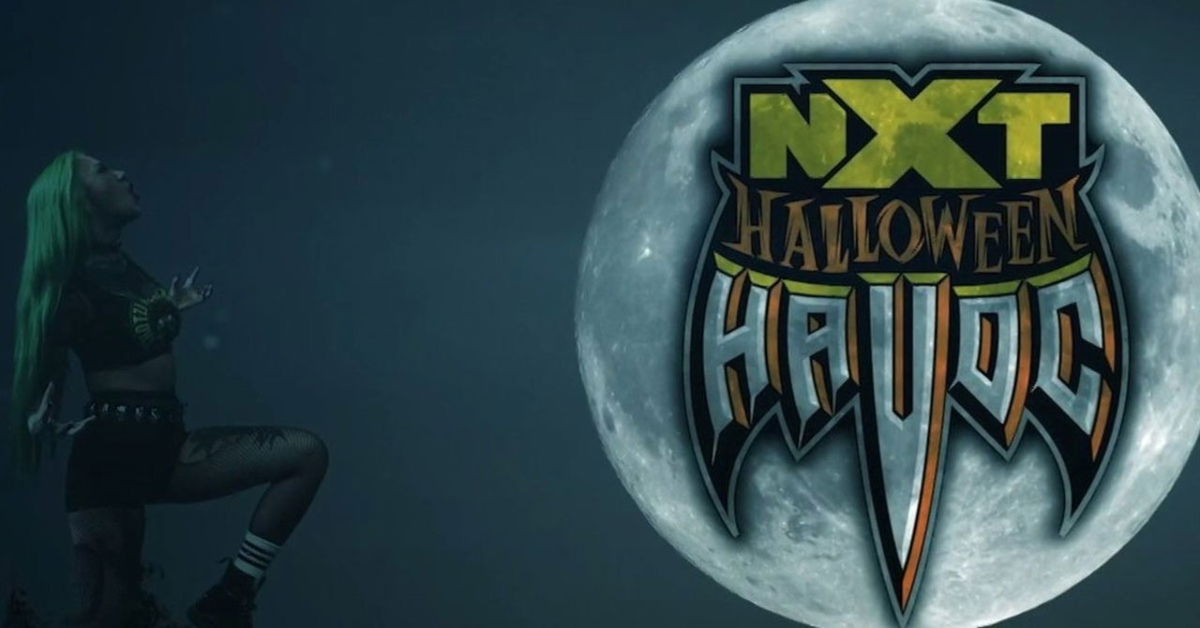 Wrestlers often have the most outrageous and extravagant outfits, hairdos and tattoos. From Kane's iconic mask to cosplaying the Bella Twins, the WWE Universe has brought WWE into the festival of Halloween.
WWE has had its range of spooky wrestlers who would be the perfect muses for people who want to be spooky on the day. This Halloween, the most spooky wrestler to walk the planet is none other than Bray Wyatt. As The Fiend, he has terrorised both audiences and wrestlers with his terrifying mask and his creepy antics in the ring.
My Halloween costume this year, The Fiend.
Let Me In @WWEBrayWyatt@WWEShop #WWEShopShots#Halloween @WWE pic.twitter.com/kgqvNylWUB

— Dylan Houssard (@LionHeartDylan) October 31, 2020
Just a few more hours… #LetMeIn #Halloween #Halloween2020 #WWE #WWERaw #TheFiend #BrayWyatt #Hurt #Heal #fireflyfunhouse #AlexaBliss #YowieWowie #letmein @WWEBrayWyatt @AlexaBliss_WWE pic.twitter.com/1da4Qw8URr

— SherwinMora (@sate_sherwin) October 31, 2020
Another iconic Halloween costume is Kane's gear from the 90s. Before he became a part of Team Hell No! and Corporate Kane, the Big Red Machine was one of the most terrifying Superstars in the company. His gear inspired a few Halloween costumes this year too.
@KaneWWE @GlennJacobsTN Mad respect for the big red machine on Halloween! I made the mask myself😈#KaneWWE #bigredmachine #chokeslam #WWE #Halloween2020 #halloweencostume pic.twitter.com/nBoQ9XhlAm

— Leslie Q Raines (@LassSmith) October 31, 2020
Found my Kane mask I bought a few years ago, so I suddenly have a quick easy costume for Saturday. A nice Halloween shot of dopamine. pic.twitter.com/Yxb0LRvk43

— Spooky Citris Skeletons (@ExtraCitris) October 29, 2020
WWE SmackDown Women's Champion Sasha Banks is currently enjoying the best run of her career. Her match against Bayley at Hell in a Cell might become 2020's Match of the Year. Sasha also inspires Halloween costumes every single year, and each year the costumes get better.
HAPPY HALLOWEEN!!🎃🦋 For Halloween this year I decided to make a Sasha Banks costume and I am in love with it!😍
I wish there was #legitbosshalloween this year but it's fine there could be next year!💞 I hope you like my costume @SashaBanksWWE & @IamMikaze 🙏💙#wwe #Halloween pic.twitter.com/NfwfY0YBDn

— Rafaelle nightmare👻🎃 (@rafaellebankss) October 31, 2020
¡TREMENDO! 🎃😂
El actor Mario Lopez se vistió como Ric Flair para #Halloween. ¡Y sus hijos como The Fiend, Otis y Sasha Banks! 👏

| #LuchaLibre | #Wrestling | #WWE
👉 https://t.co/nSnqJvYNr0 pic.twitter.com/ajz0FAa7hm

— Mr. Lucha (@MrLuchaMX) October 30, 2020
AEW fans also had some creative options
All Elite Wrestling also gets in on the action with their own inspired costumes. With wrestlers like Orange Cassidy, Darby Allin and Chris Jericho, the fans of AEW have a plethora of wrestlers that they would like to cosplay for Halloween.
Darby Allin has the personality of a skateboarder which influences his outfit. Pair that with his face paint and it makes him one of the most recognizable wrestlers in the world. He also inspired some great Halloween costumes.
下北沢でダービー・アリンの仮装してきました

Halloween is the best day to do Darby Allin cosplay. pic.twitter.com/Af45tAFXAq

— ぜとじぇと (@z3tj3t5) October 31, 2020
happy halloween 💀 #AEWHalloween @DarbyAllin pic.twitter.com/EjQaDnxq2k

— spencer 🔆 (@violenceofcolor) October 31, 2020
Human sloth bear, Orange Cassidy, might have lost to Cody on Dynamite, but he is one of the hottest Superstars in the world. The fastest-rising superstar in AEW has inspired thousands of fans to cosplay as freshly squeezed Orange Cassidy.
Happy Halloween or whatever @orangecassidy @AEW pic.twitter.com/mOrgjDlurb

— 🦇battman returns🦇 (@headaboveH2O_) October 31, 2020
@orangecassidy How'd I do with my Halloweencostume? pic.twitter.com/Q4wARNuelw

— Jon El (@thatsubparboi) October 30, 2020
Finally, the funniest costume out there actually comes from Japan. A man cosplayed as none other than the CEO of WWE, Vince McMahon. The man donned the suit and humbly attempted to nail the strut.
今年のハロウィンは、ビンスマクマフォン!いや、ビンスマスタフォンでした!雰囲気と声で押し切りました!ありがとうございました💀#wwe#wwe_jp#ハロウィン #Halloween #HalloweenHavoc #コスプレランブル#cosplayrumble#VinceMacMahon pic.twitter.com/4b2nT4h5Va

— プロレスBARカウント2.99(大阪ミナミ) PRO-WRESTLING BAR COUNT2.99 (@count299) October 31, 2020
NXT took Halloween to the next level with Halloween Havoc, while AEW had a quieter evening. While wrestlers got into the mood, their fans vastly outdid them in terms of creativity.
source
https://www.google.com/url?rct=j&sa=t&url=https://www.essentiallysports.com/wwe-news-fans-go-crazy-with-wwe-and-aew-superstar-costumes-for-halloween/&ct=ga&cd=CAIyGjIxZjdhOWI5MTc2ODU5MjQ6Y29tOmVuOlVT&usg=AFQjCNEk7m9wpxrkKssJZPPfbKVZ_YPCYA