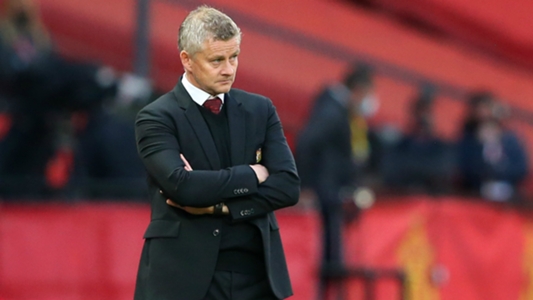 Manchester United heads into Matchday 5 in 16th place — just two spots above the relegation zone.
To be fair to the Red Devils, there are still 34 games left in the 2020-21 Premier League season, but life's not always fair when you're arguably the biggest club in the world.
United's campaign began with a 3-1 loss to Crystal Palace, followed by a 3-2 victory over Brighton and Hove Albion. Things really fell apart in the final match prior to the October international break, when United was pummeled 6-1 at home by Tottenham Hotspur.
Every week is a pressure cooker for United's players and staff, and every result is amplified, dissected and analyzed as if it's the Champions League final — even in seasons when things are going well. As a former United striker, manager Ole Gunnar Solskjaer knew the pressure before he took the job. However, the club's uninspiring start to the current campaign has really ramped up talk that the Norwegian could be replaced at any given moment.
In the latest episode of "Shoot-Out" on DAZN, hosts Greg Brady and Steve Bower are joined by former Premier League manager Tim Sherwood to discuss United's managerial hot seat and how much leeway Solskjaer can expect from the club's higher-ups.
Simply put, Sherwood says Solskjaer should probably be brushing up his resumé, and that fans should stop thinking that one or two new players — Jadon Sancho, specifically — will be the club's panacea.
"When you lose to Crystal Palace, [then] you win at Brighton but you get outplayed by a better team, then you lose heavily at home to Tottenham — that squad of players does not need any new faces to beat [those] three teams," Sherwood said. "To challenge Liverpool and challenge Man City? Yes, they need new blood. But to finish third again [like they did last season]? They're competitive enough with the squad they've got."
A former bench boss at Tottenham and Aston Villa, Sherwood knows all too well how much blame is placed on the manager when the going gets tough in the Premier League. But the 51-year-old didn't let his own experiences stop him from laying United's woes squarely at Solskjaer's feet.
"They look like a team who have no plan out of possession and no plan in possession," Sherwood said. "They need a manager more than they need players."
Watch the entire episode of "Shoot-Out" above or on DAZN Canada's YouTube channel.
source
https://www.google.com/url?rct=j&sa=t&url=https://www.dazn.com/en-CA/news/soccer/shoot-out-should-man-united-fire-ole-gunnar-solskjaer/1ms4mk0hx7x8q1edufwsny8ieq&ct=ga&cd=CAIyGjM5YWU2NzNiY2UyZGJkMGI6Y29tOmVuOlVT&usg=AFQjCNGr0q1P5hjjWfxtIaV_TDQdWvqjhQ