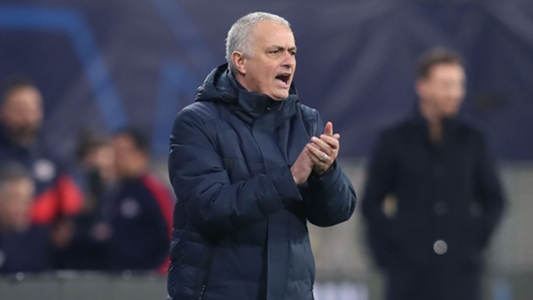 The current Tottenham manager took a verbal jab at his longtime rival after Wenger left Mourinho out of his new book.
For Jose Mourinho, it's obvious why Arsene Wenger didn't include him in his new book.
"It's because he never beat me," Mourinho said at a press conference on Friday.
Former Arsenal manager Wenger released "My Life in Red & White" this week, but there was no mention of Mourinho despite the two men having a long history of enmity between them. Wenger squared off with Mourinho-led sides for well over a decade until he stepped down as Arsenal boss in 2018, and fireworks would often occur on the sidelines.
The most infamous incident between the two men came in 2014 when Wenger shoved Mourinho, who was then managing Chelsea. Even without physical contact, there have been many verbal digs between the men, with Mourinho often getting the last laugh as his teams were usually the winners in their meetings.
It's why Wenger left him out of the book, Mourinho says.
"You are not going to do a chapter about 12 or 14 matches and never win one so why should he speak about me in his book? A book is a thing to make you happy, to make you proud so I understand perfectly the situation," Mourinho said with a wry smile.
While it may seem like Mourinho always got the best of Wenger, that actually wasn't the case. In 19 head-to-head matches, Wenger claimed victory twice — a 1-0 win in the 2015 FA Community Shield over Chelsea and a 2-0 result against Manchester United in May 2017.
source
https://www.google.com/url?rct=j&sa=t&url=https://www.dazn.com/en-CA/news/soccer/jose-mourinho-continues-feud-with-arsene-wenger-he-never-beat-me/1gulvh8rlohuf1r2mq63fmtf6g&ct=ga&cd=CAIyGjM5YWU2NzNiY2UyZGJkMGI6Y29tOmVuOlVT&usg=AFQjCNHCueIHooF9GXjhxoLCoIweeSR-gg