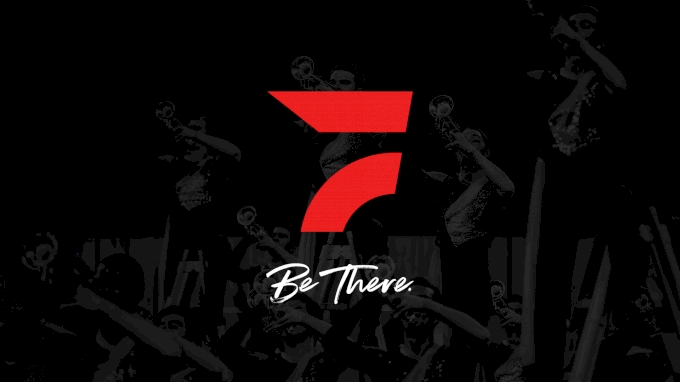 DCI Produces Annual Competition Events Series For Elite & Exclusive Marching Ensembles Featuring Multi-Talented Student Musicians And Performers Culminating In The Prestigious The Annual World Championships
FloSports To Introduce Innovative New Fan Viewing & Engagement Features Into Future Broadcasts Including Live Stream Watch Parties, Exclusive Marching Arts Influencer & Instructor Chats, Live Polls And More
AUSTIN, Texas (August 19, 2020) – FloSports, the innovator in live sports streaming and original content, announced it has extended its broadcast rights partnership with the prestigious marching arts organization, Drum Corps International (DCI), through 2026. FloSports has been the official broadcast partner for DCI since 2017 and streams DCI's highly competitive summer season through the FloSports marching arts and education platform, FloMarching.
Although the 2020 season was impacted by the COVID-19 pandemic, FloSports and DCI will once again bring incredible competitive music arts programming to fans in 2021 and beyond. With the extension of the DCI partnership and its relationships with other prominent independent marching organizations including Winter Guard International (WGI), Bands of America (BOA) and USBands, FloMarching solidifies itself as the premier destination for marching arts and has seen 115% subscriber growth since it launched in 2016.
In addition to the broadcast of DCI competition events, FloMarching has also heavily invested in original content dedicated to covering the best of drum corps and marching arts. Ranging from news, video highlights, behind-the-scenes exclusives and original documentaries, FloMarching continues to deliver a never-before-seen view of the world of drum corps, putting a long-overdue spotlight on the talented musicians, performers and instructors that entertain hundreds of thousands of fans every summer.
With an eye on 2021, FloSports has invested in new technologies that will deliver a completely new broadcast viewing experience for drum corps and marching arts fans. FloSports is one of the first OTT platforms to offer unique and engaging in-app experiences including the brand new Watch Party feature integrated into the app by FloSports' technology partner, LiveLike. The feature includes an on-screen chat function running alongside the live stream allowing drum corps fans to discuss various shows and programs directly with each other, FloMarching hosts and influencers in real-time – analyzing show design, music arrangements and more. Fans can even set up Watch Parties with friends so they can watch their favorite shows together. The feature also allows for a simultaneous secondary live stream of events paired with video and live chat utilizing leading drum corps and performance arts experts discussing shows directly with fans – bringing an entirely new and unique experience to the subscribers only on FloMarching! These exciting features can also offer other new applications including instructional opportunities, training and more.
FloMarching has become the global leader in year-round live and on-demand coverage of marching arts, as well as original films, breaking news, up-to-date results and event calendars, and more.
About FloSports
Founded in 2006, FloSports is a venture-backed subscription video streaming service dedicated to sports, offering live and on-demand access to hundreds of thousands of competition events across 25+ vertical sport categories in the US and abroad. FloSports' mission is to give underserved sports the love they deserve. With a growing library of more than 300,000 hours of premium content including news, expert commentary, films, documentaries and more, FloSports has established itself as an innovator and leader in sports streaming. Finally, your sport has a home. For more information, please visit: flosports.tv.
About Drum Corps International
DCI is the world leader in producing and sanctioning competitive events for the world's most elite and exclusive touring marching music ensembles. For more information, visit DCI.org.
---
WHAT DOES A FLOMARCHING SUBSCRIPTION GET YOU?
From behind the scenes interviews, to sheet music from your favorite drum corps, to technique videos and short documentaries about DCI, WGI, and BOA, we've got the best marching content out there. Whether live events are taking place or not, you can always tune in to FloMarching and find something to enjoy for hours on end.
We're also taking on a whole new style of events that have popped up due to COVID-19—virtual events! Keep an eye out for things like WGI eSolo Virtual Competition, DCI Performers Showcase, and many more!
Coming to you from Austin, TX, at the FloSports Headquarters, we're starting a brand new project called "On The 50 with Dan Schack" hosted by designer, educator, and much, much more... Dan Schack. During this show, Dan interviews some of the most sought after designers and educators in the marching arts–period.
They discuss judging, design, arranging, the culture of the groups that are excellent year after year, and some of the thought processes that drive the marching arts into the future. This podcast is for performers, educators, fans, and students.
Check out FloMarching every week for new episodes of On The 50.
Encore: Feature Documentary Series
One of our newest projects, the Encore Documentary Series takes a deep dive into the BEST marching organizations in the world as they bring their seasons to an end and make the final push towards perfection. The 2019 DCI season culminated in two Blue corps simultaneously pushing the activity into a realm of excellence it's never seen before. Check out Encore: 19in19 or Encore: Hey Bloo from the 2019 DCI season.
If Bands of America is your main interest—Check out Encore: unBAROQUEn right now!
FloFilms
Don't forget some great short-film style documentaries covering each of season of the marching arts! Follow Carolina Crown for a portion of their summer and see what it's like for a drum corps to survive "Texas tour." Get a look into one of the greatest color guard minds in the activity, Michael Lentz, with our "ONYX" documentary. Or you can hitch a ride with one of the strongest high school marching band programs in the country: Avon Black & Gold!
Our Break It Down series gives you a chance to learn your favorite corps' parts straight from the source! We take a moment out of a member's hectic summer to learn the part of some of the most iconic moments of their 2018 shows! Including corps like Boston Crusaders, The Cavaliers, and Bluecoats, we break down parts from every section of the drum corps so there's a video for everyone. Click Here to see the full library of our Break It Down series!
Learn the 2018 Boston Crusaders snare break from section leader, Kris Mason!

Full video here - https://t.co/xSYhvmFxNx pic.twitter.com/mu1S9C7sQd

— FloMarching (@FloMarching) August 27, 2018
Behind The Scenes
The FloMarching team is at tons of events throughout each season capturing the best moments on and off the field/floor. Some of the most inspirational stories and amazing members of the marching community can only be found on FloMarching! These videos will come out as we capture the stories at events. If you'd like to see a few of our favorites so far, check out this one about the Boston Crusaders color guard, or see the full video about The Brass Shop, featured below!


Featuring some of the best minds in the marching activity, our FloMarching Technique Series teaches you some basic and advanced techniques to take home to your own program! Learn how Phantom Regiment color guard caption head Stephanie Chavez starts out her students on rifle and flag. If you're a percussionist, learn how John Mapes himself teaches the Chino Hills percussion program.
source
https://www.google.com/url?rct=j&sa=t&url=https://www.flomarching.com/articles/6770158-flosports-and-drum-corps-international-extend-partnership-to-2026&ct=ga&cd=CAIyGjBjZWNkYTc1ZDc4NTFiNjM6Y29tOmVuOlVT&usg=AFQjCNHGi_tMWsZqvqcx5COK83wu3PrvhA